In Memory
Ruth-Ann Pardieck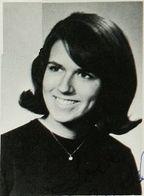 RUTH ANN KEELY
12-05-2004
Mrs. Ruth Ann Keely of High Point died Friday, Dec. 3, 2004 at her residence.
Funeral service will be held at 2 p.m. on Monday at Ebenezer Lutheran Church, 1900 Walker Ave., Greensboro. Burial will follow in Forest Lawn Cemetery.
A native of Oil City, Pa., Mrs. Keely was born July 21, 1947. She was employed as a social worker for Davidson County DSS. Mrs. Keely was a member of Ebenezer Lutheran Church. Her favorite activities included swimming, reading, making pottery and working in the yard.
Preceding her in death are her parents, Victor and Ruth Powell Pardieck who resided in Palo Alto, Ca.
She is survived by her husband, George Eric Keely; son, Eric Keely of Kill Devil Hills; daughters, Shannon Keely, Courtney Kilgore and husband, Scott of Greensboro; sister, Carolyn Futagaki of Sunnyvale, Ca.; and her faithful dog, Regina.
The family will receive friends from 4 to 6 p.m. today at Forbis & Dick Guilford Chapel.
In lieu of flowers, memorial contributions may be made to the American Cancer Society, 4 Oak Branch Drive, Greensboro, NC 27407 or Hospice of the Piedmont, Inc., 1801 Westchester Drive, High Point, NC 27262.